Online identities as kind of virtual objects, both networked and performed, are becoming evermore indeterminate.
In the digital mesh of perpetual connections the representation of one's identity is subject to fragmentation and interruptions, but perhaps extraordinary transparency too. Self- portraiture, in what constitutes our online autobiographies, is used in connection with visibility politics to explore our sense of identity and the new possibilities of identification. But our digital timelines are never completely linear. In the relentless web feed, the online self is exhausted by and lost in the tireless stream of overabundance - sometimes meaningful at others futile. Simultaneously, the online self seems to have only two-dimensional relationship to lived environment, one that is buoyant and porous in its kind.
Artist Jasper Jones' 'Scroll' probes the 'contours' of visual self-representation. In the work, the textual expression of his own identity is based on an aesthetic process that allows the subject to remain abstracted and lie low in the shadows while unceasingly reinventing the course of his personal timeline, both achronological and fragmented. The relationship between disclosure and concealment in Jones' images follows the unassailable muddle of self-revelation and censorship often so typical to online identities.
Documented during the past five years, the images in 'Scroll' draw together a narrative that is enticing, yet deeply enigmatic. In the curated maze of associations, faces remain hidden, body parts detached or indistinguishable, and locations unnamed. The splintered horizon of self-portraits project Jones' interest in the incessant social media feeds that at large pertain to no obvious curatorial ruling. Through the use of negative space, layering and rotation Jones goes against the characteristic disarray of social media platforms, and generates an aesthetic that reanimates the visual sphere of self-representation online.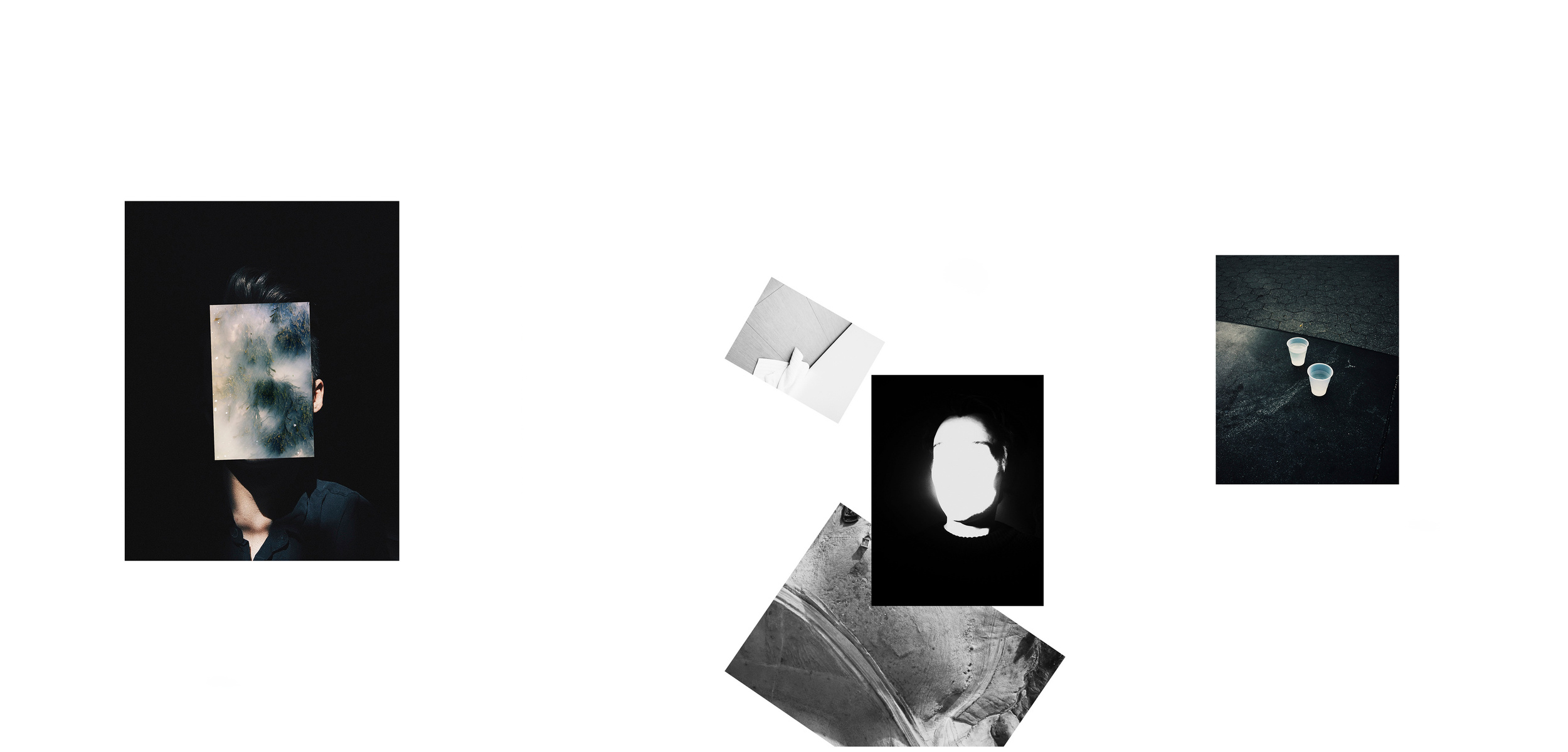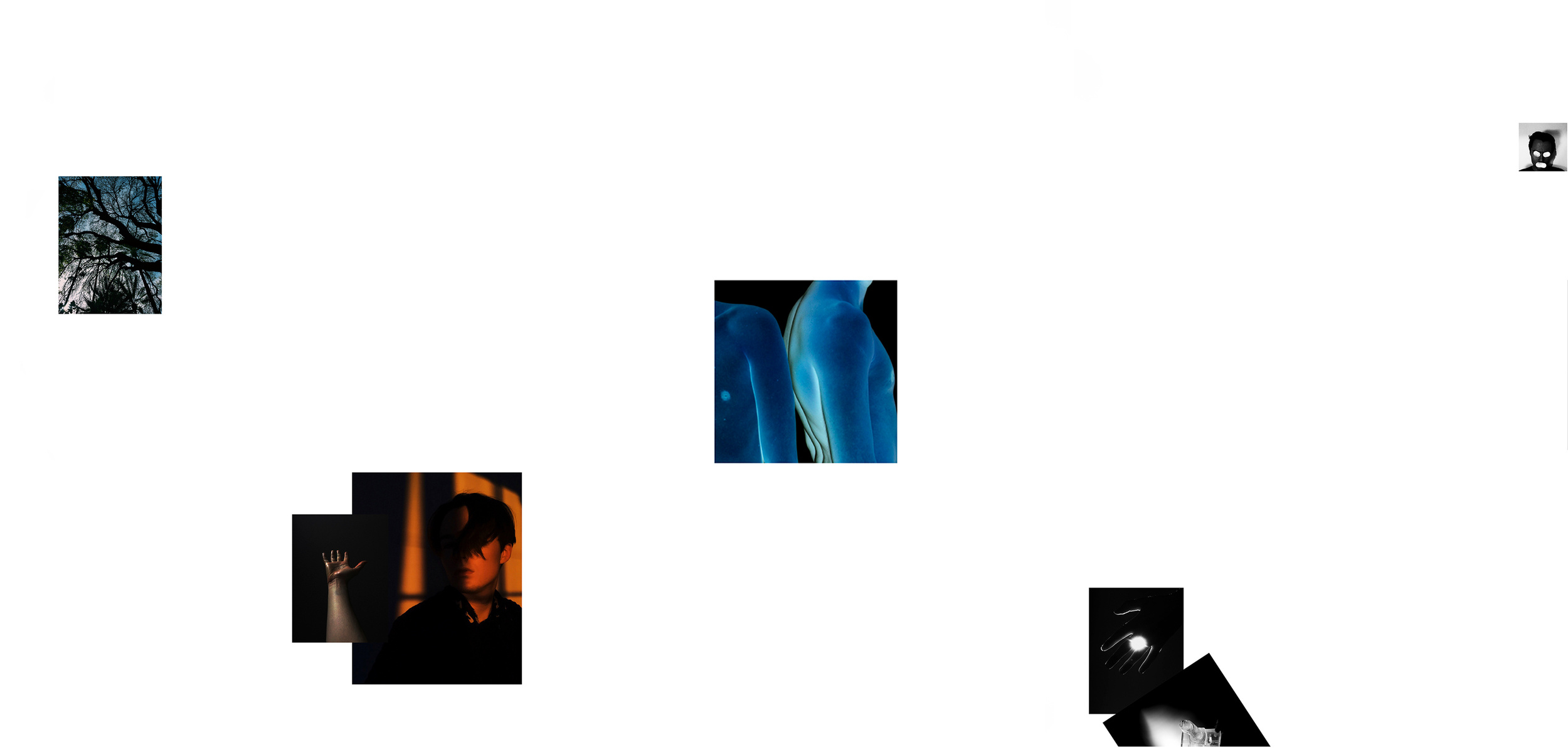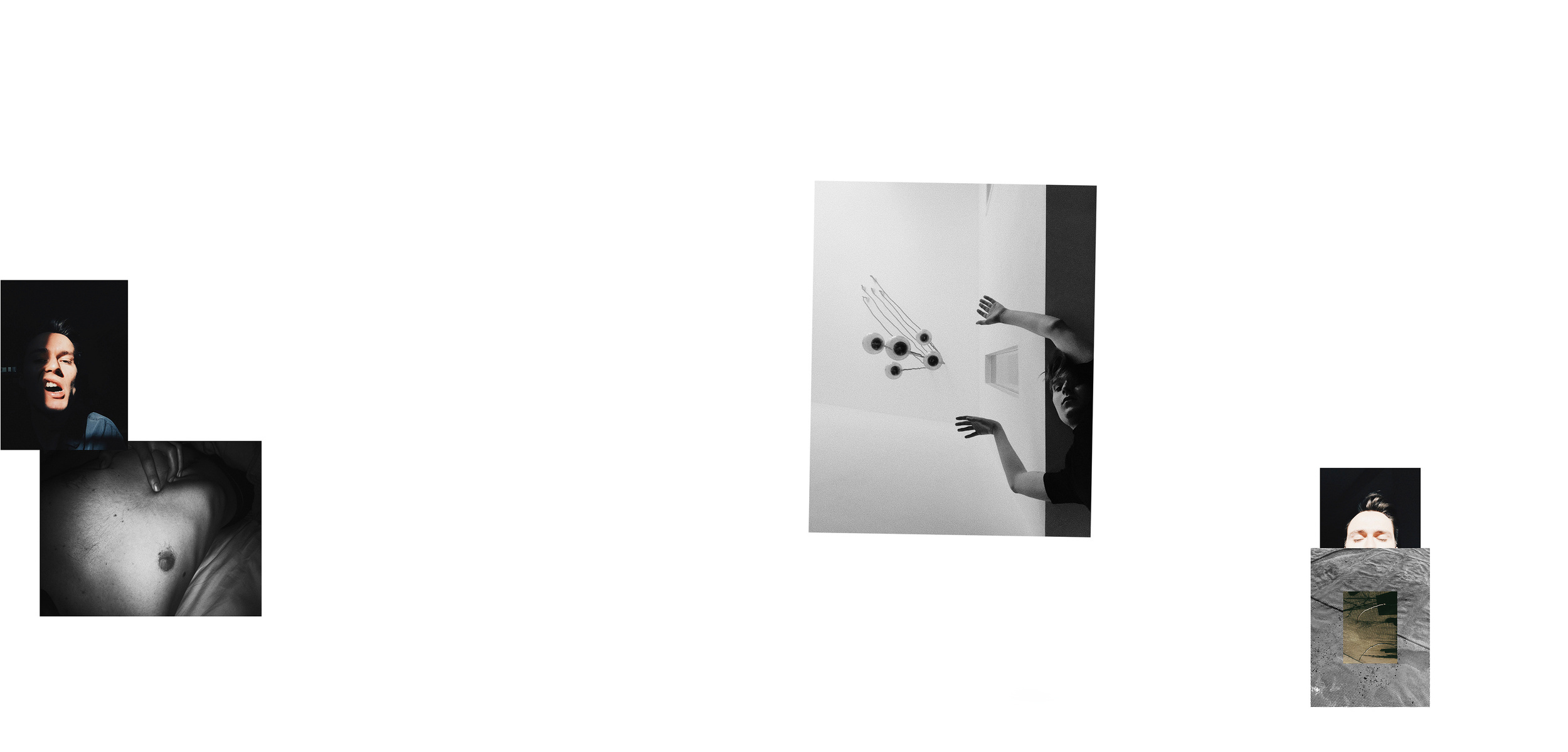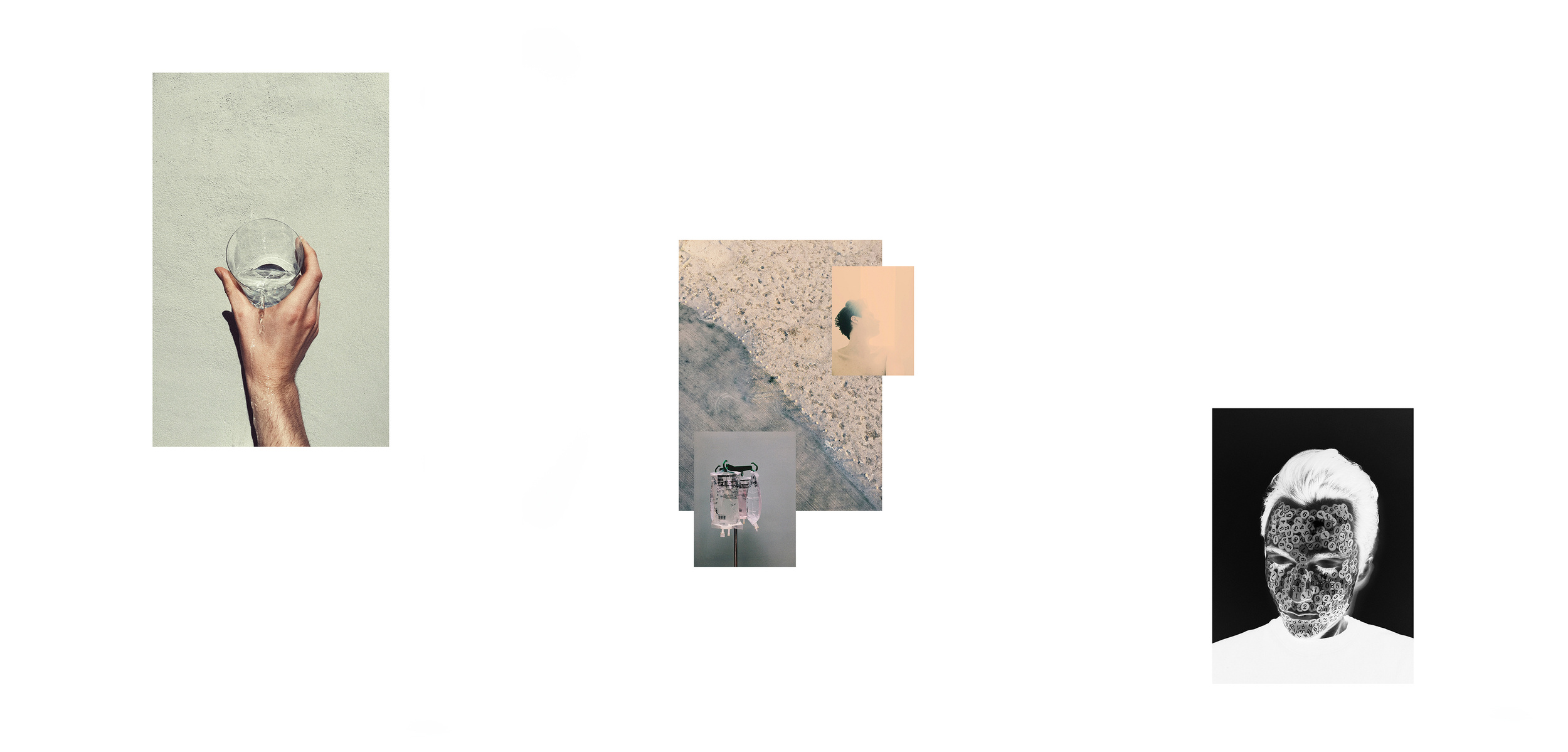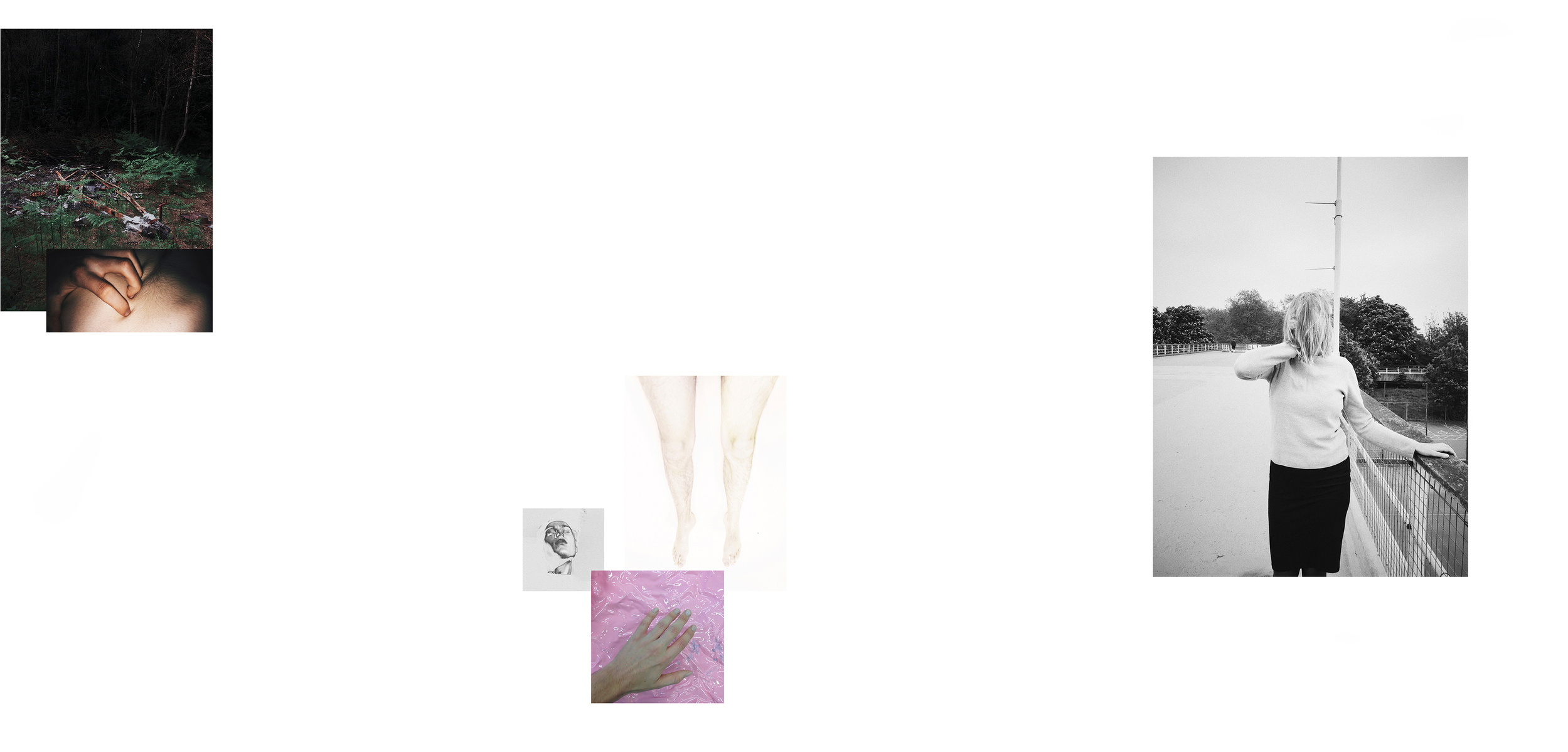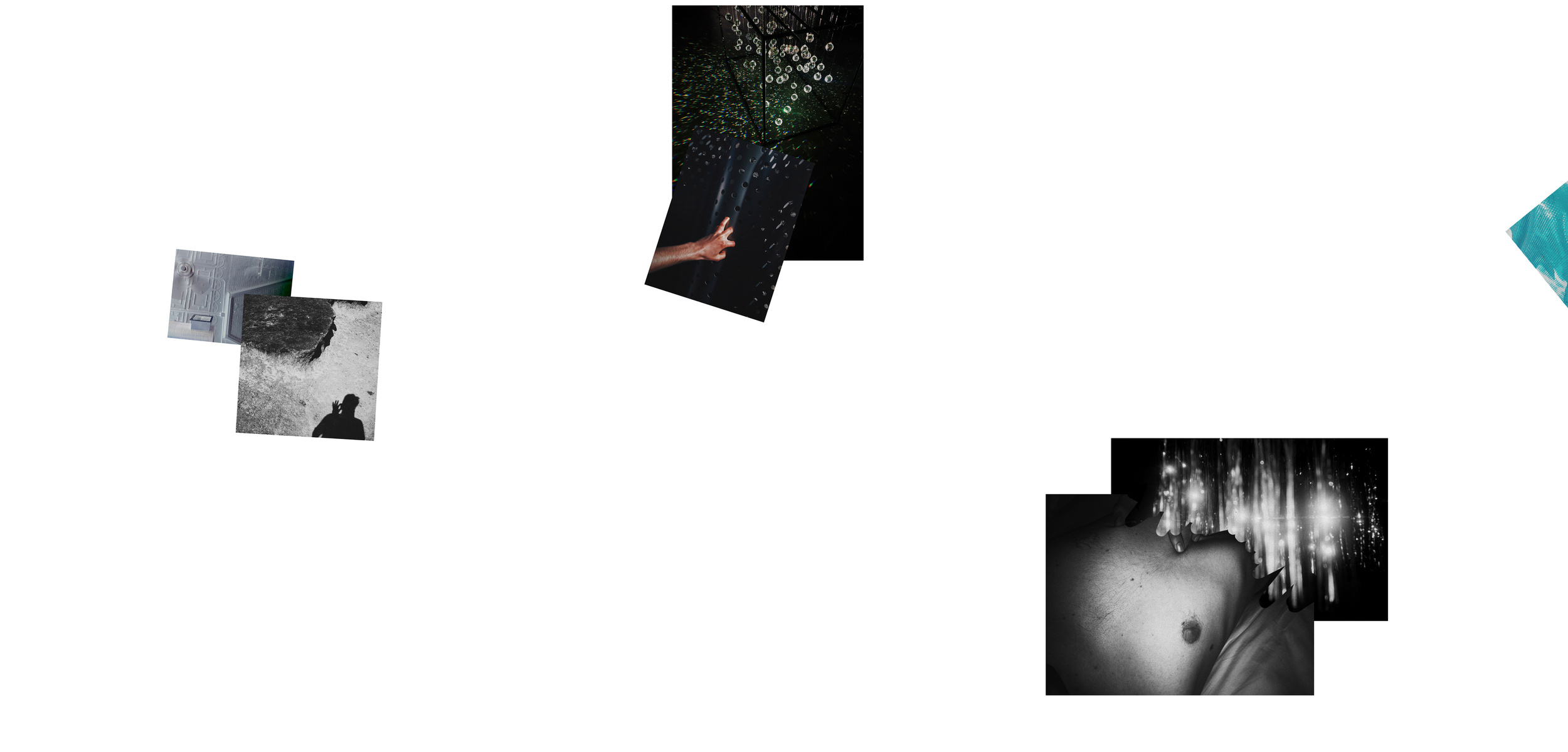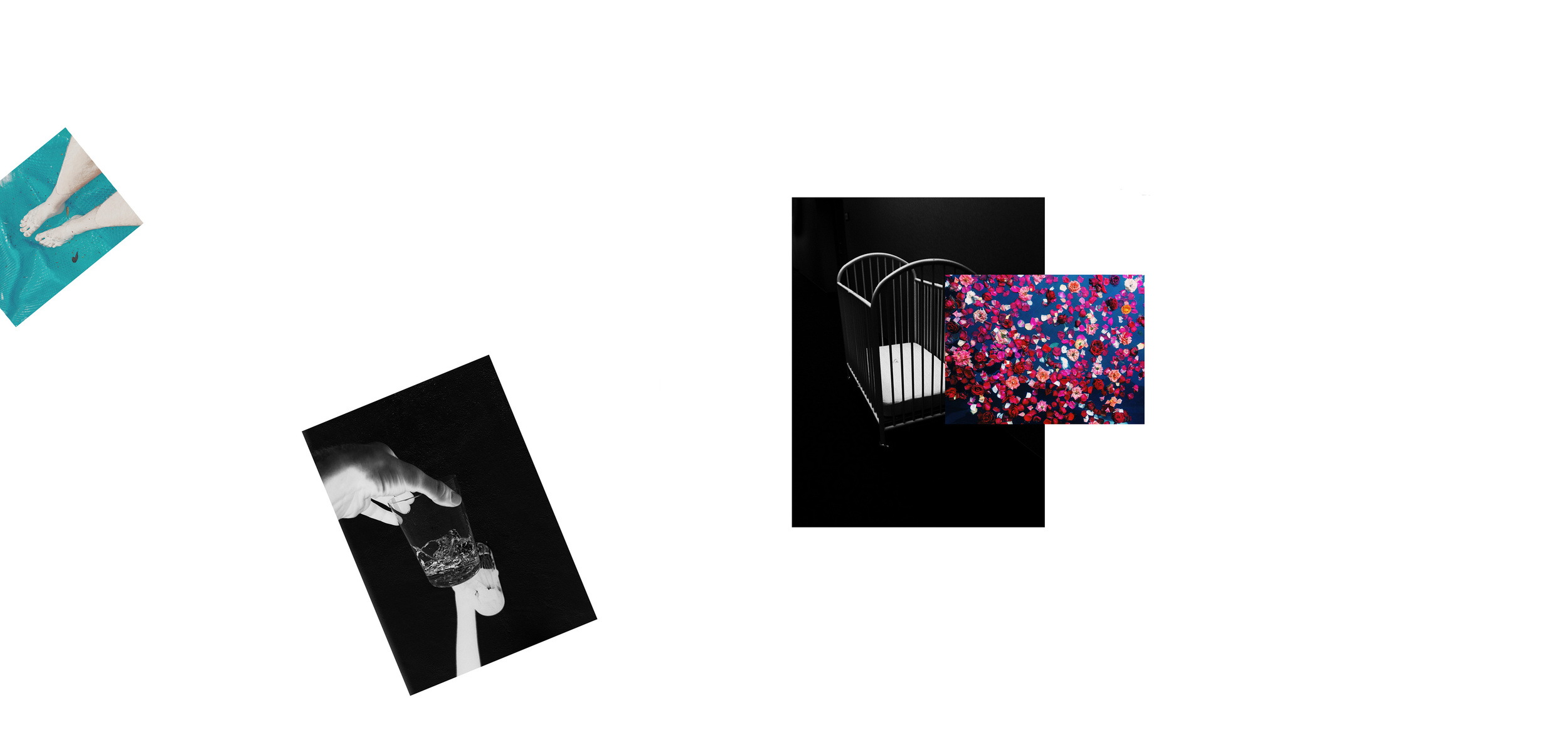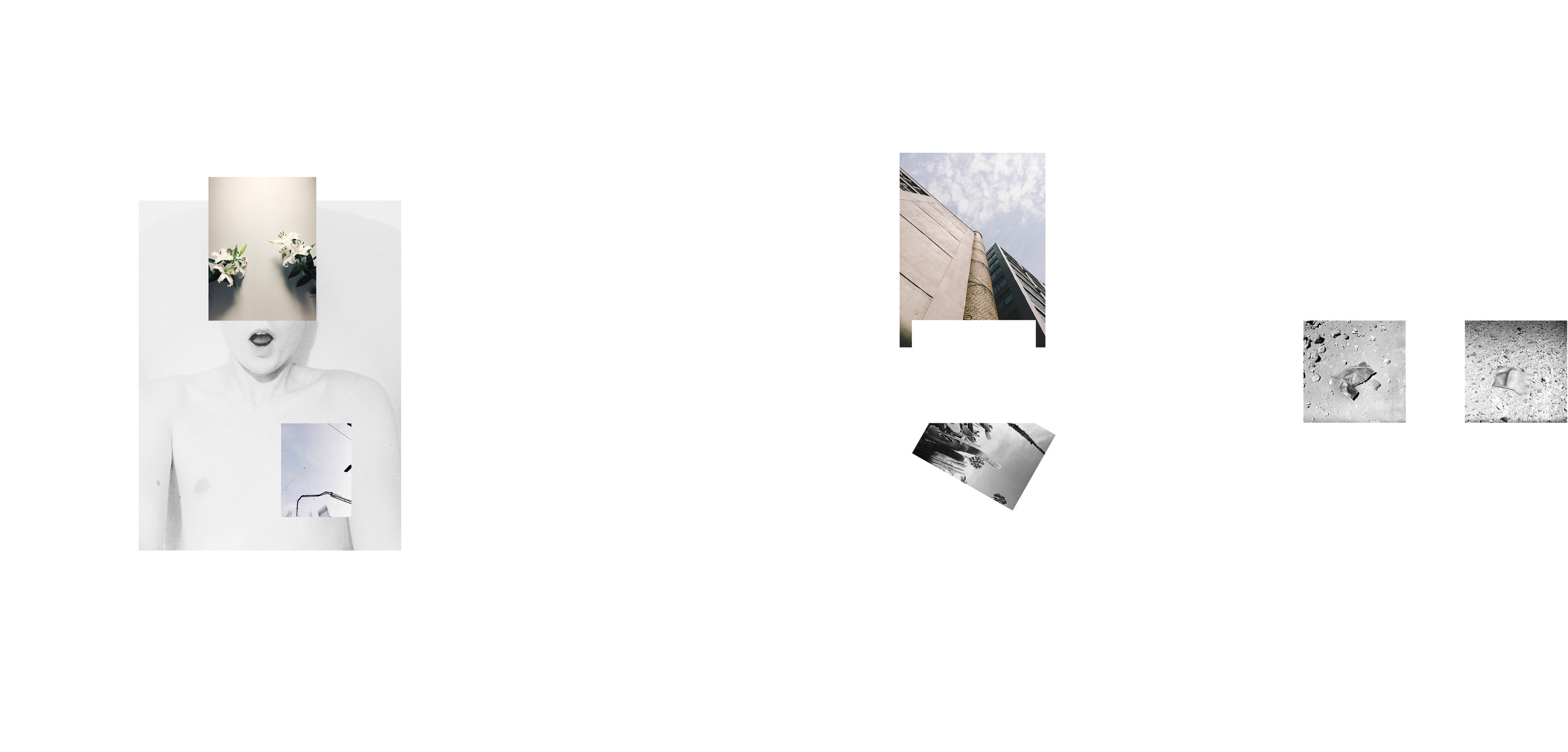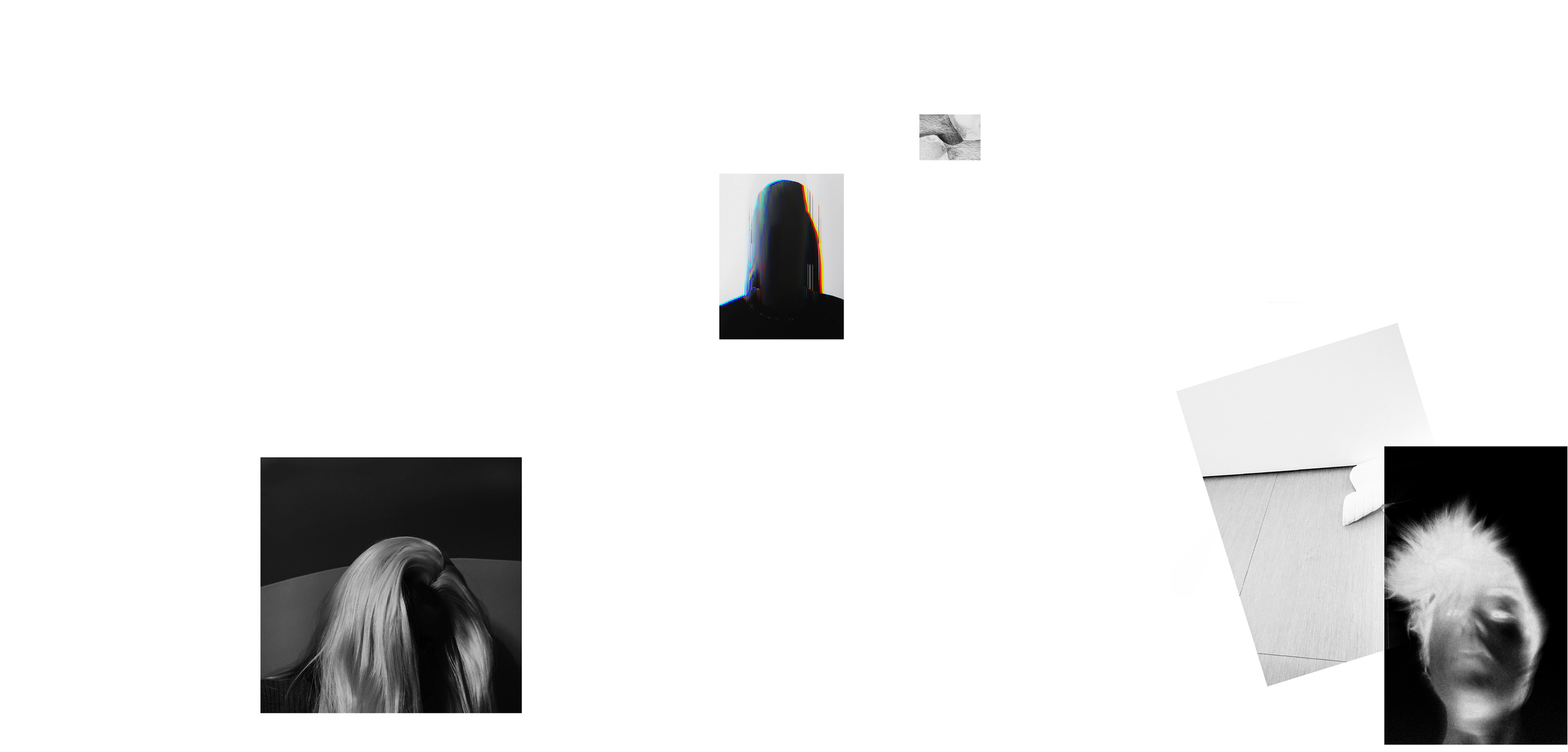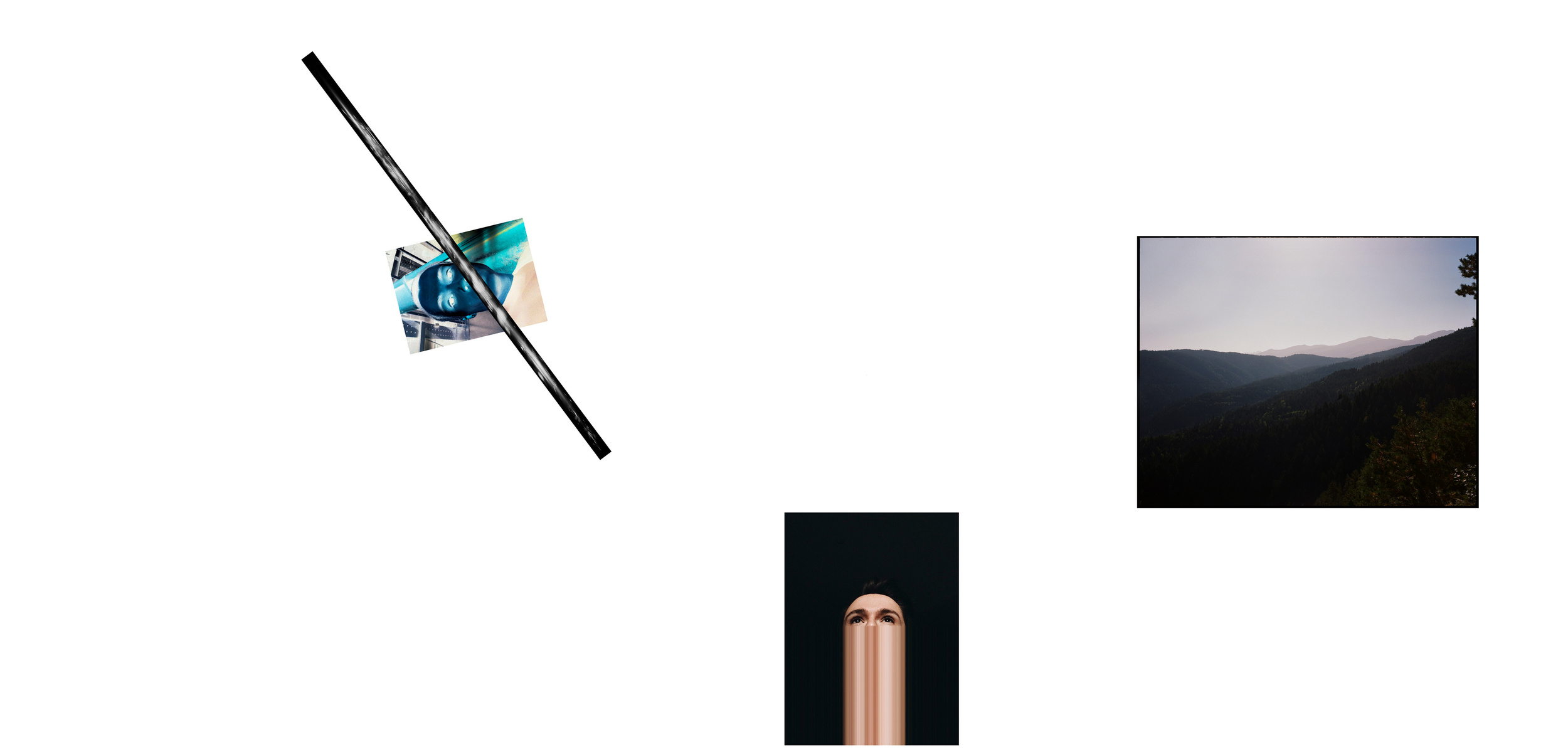 Self published photo book of the project 'Scroll' .
The concertina book explores the 'Scroll' project in a physical form, with the book opening up to the length of five metres. This book is Jones's first book and includes a text by Dana Benlakhdar.
Edition of 50